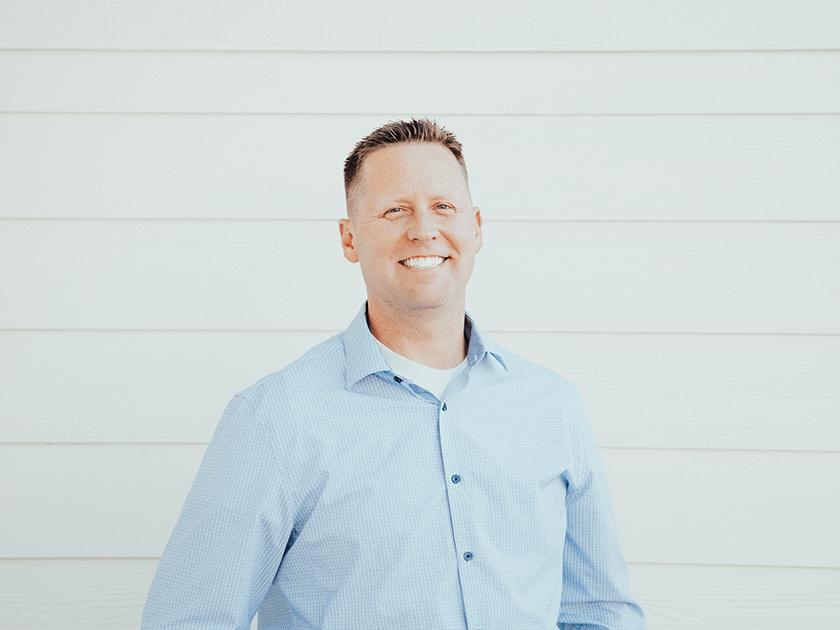 Combining cutting-edge techniques with friendly, one-on-one service, board-certified family dentist Dr. Brian Call has been providing personalized dental care to patients of all ages throughout Farmington, UT and its neighboring communities for nearly two decades. After undergoing years of thorough study and earning his doctor of dental surgery degree, Dr. Call immediately returned to his native Davis County to begin his own private practice and fulfill his ambition of providing comprehensive dental treatments to men, women, teens, and children in and around his hometown. Together with his highly experienced and diverse team, Dr. Call strives to make every patient's experience at Oakridge Dental as comfortable, carefree, and enjoyable as possible, which he is able to accomplish by carefully listening to the needs and concerns of each individual who visits our office.
Dr. Call attended the University of Utah in Salt Lake City and later transferred to Brigham Young University where he graduated with a Bachelor of Science in biology. He then went on to earn his doctor of dental surgery from Case Western Reserve University in 2003. As a student, he utilized his skills and talents to provide free dental services for underprivileged communities in the Dominican Republic. While in dental school, Dr. Call studied comprehensive dental care, including general, cosmetic, and restorative techniques. After earning his dental degree, he opened his own private practice where he has been treating patients of all ages for several years.
As a family dentist, Dr. Call has a comprehensive skill set that comprises a diverse range of techniques to address the preventive, restorative, and cosmetic dental needs of individuals of all ages. At Oakridge Dental, he performs a range of general dentistry services, such as teeth cleanings, dental exams, fluoride treatments, and personalized care for children (pediatric dentistry) and older patients (geriatric dentistry). He also provides Invisalign services, dental implants, teeth whitening (at-home, with a laser, and in-office), CEREC same-day restorations, full-mouth reconstruction, and oral solutions for sleep apnea.
Dr. Call is a notable member of several local and national societies, including:
American Dental Association (ADA)
Academy of LDS Dentists
South Davis Dental Society – former president
In addition to these memberships, Dr. Call is also a mentor for CEREC Doctors and Spear Education. He also serves on the board of Davis Technical College's dental assisting program.
A Utah native, Dr. Call was born and raised here in Davis County and has spent the majority of his life living among our treasured community. He married his high school sweetheart, and together, the couple has five wonderful children. Dr. Call is an adrenaline junkie who loves canyoning, backcountry skiing, adventure racing, and participating in any kind of sport. Most of all, he enjoys singing, camping, and spending time with his family.
Dr. Call is an integral figure in the Farmington, UT community in no small part because of his dedication to charity work. He served a two-year mission for his church in Sendai, Japan and has provided free dental care services to the people of the Dominican Republic.
Reviews
"We've been patients for 10+ years. The hygienists do a great job and we love Dr Call! We've never had a bad experience. The staff is great, the facility is clean and has all the latest technology. I'd recommend Oakridge Dental to anyone. We've actually moved to Arizona but come back to Utah for our semi-annual appointments with Dr Call!"
A.M.
Google
"I LOVE THIS DENTAL OFFICE! Dr Call and his staff are amazing. From the front desk to the dental office crew! I have had years and years of experience here. They have taken amazing care of me and my family. My kids have had a great experience as well. Dr call has done repairs on my chipped teeth, cavities, root canals and even built me a mouth piece with 5 teeth and installed it beautifully. Their technology is up to date and they have the best to offer. I highly recommend Oakridge Dental for any and everyone!"
S.S.
Google
"Oakridge Dental is Awesome! Great staff...always a great time when I get my teeth cleaned.... and Dr. Call is the best! Been going here for years! Thanks for taking great care of my teeth! Would highly recommend this dentist!"
A.E.
Google
"Best dentist experience ever. From start to finish Will never switch from this office Love the people. Dr. Call and his staff are top notch"
A.A.
Google
"Great place to get your teeth worked on. Friendly staff and knowledgeable. Were very thorough with answering any and all my questions. And surprisingly almost pain free ( for me anyway ), surgical procedures."
K.W.
Google