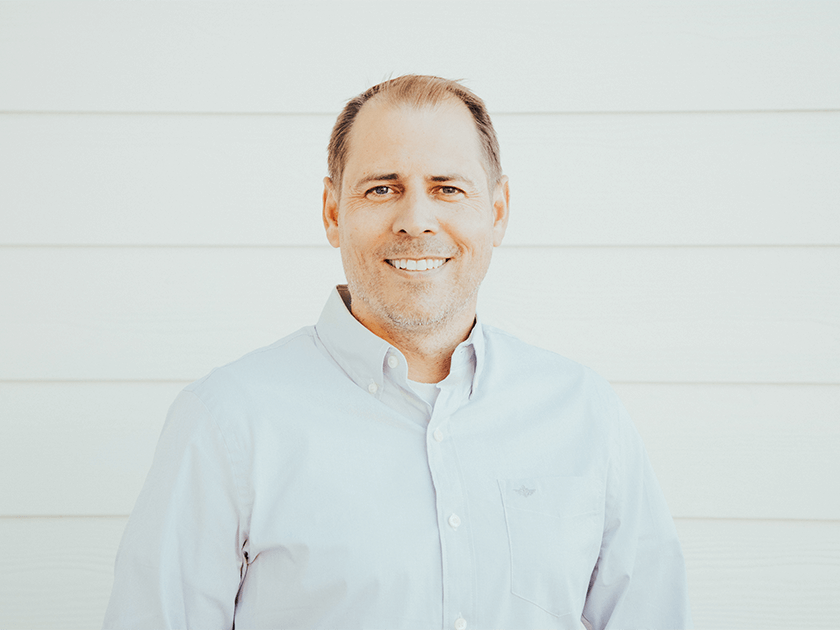 With over fifteen years of experience as a general dentist in West Valley, Dr. David M. Jackson DDS has partnered with Dr. Call at Oakridge Dental to provide exceptional dental care with a personal touch to the Farmington community and all of northern Utah. Specializing in preventive, restorative, and cosmetic treatment, Dr. Jackson is a caring and confident practitioner dedicated to helping people achieve lasting smiles and positive oral health for a happier, healthier life.
Dr. Jackson attended the University of Utah, receiving his degree in Medical Biology. He then graduated from Case Western Reserve University in 2002 as a Doctor of Dental Surgery. Afterwards, he served active duty in the U.S. Air Force for three years, completing a one year post-graduate residency program for Advanced Education in General Dentistry at Keesler Air Force Base in Biloxi, Mississippi. He finished his active duty service at F. E. Warren Air Force Base in Cheyenne, Wyoming. Dr. Jackson has served in the Air Force Reserve at Hill Air Force Base for the last 15 years, and has previously served as Chief of Dental Services and now as Commander of the 419th Medical Squadron. He has been in private practice since 2005.
As a general dentist, Dr. Jackson is highly skilled in performing a variety of procedures from crowns and veneers to implants and aligner therapy. Whether you see him for a preventive exam or a root canal, Dr. Jackson works diligently to make your dental experience comfortable and focused on your needs and questions. Dr. Jackson has a special interest in family dentistry, and loves making the dentist's office a fun place to be for all ages from kids to seniors.
Dr. Jackson is a proud member of several professional associations including:
American Dental Association (ADA)
Utah Dental Academy
Academy of General Dentistry
Dr. Jackson grew up in Murray, Utah. He enjoys serving his local and global community, and has traveled to the Dominican Republic, Guatemala, and Peru to provide dental education and treatment. He also served a two-year mission for his church in Osaka, Japan. Dr. Jackson enjoys traveling and spending time in the outdoors with his family. He is an avid hiker and mountain climber, working towards his lifelong pursuit of climbing all of Colorado's 14ers and other state high points. He loves spending time backcountry skiing, trail running and backpacking. Dr. Jackson and his wife have 5 wonderful children.
Reviews
"Tami, Caden, & Doctor Jackson were all amazing today!! I spent most of the time with Tami for a cleaning & let me tell you, the world needs more hygienists like her! She is so good at educating & her nonjudgmentally teaching me about my teeth last time helped motivate me tremendously the last six months to take care of my teeth. Today it was so fun to chat with her. She remembers details about your life & is so efficient at what she does. My teeth feel amazing! Caden and some of the other assistants have done a phenomenal job in previous visits, and doctor Jackson did a great job today!"
E.S.
Google
"I love Dr.Jackson & Dr.Call, both have been great Doctors for me. My hygienist Kim is always so friendly and helpful with any concerns I have."
S.M.
Google
"Love this office!!! All employees are very kind and understanding, they are also super nice! I have been going Oakridge since I was young and the exemplary service has not change, if anything has gotten better! Dr Call is very awesome and funny, Dr Jackson is also tells any issues you simply so you can have a good grasp of what's going on. This is a dentist office I will always be coming to as long as I live here in utah!!"
J.C.
Google
"Dr. Call and Dr. Jackson are awesome. They've taken the time to ensure a family member was extremely well taken care of and it says a lot about their character!"
T.M.
Google
"My family and I recently switched over to Oakridge Dental. Dr Jackson, Taylor, and Becca are great. They were thorough, patient, and knowledgeable. Don't forget to ask Taylor for her mouth rinse recommendations!"
S.M.
Google