Smile Transformation: From Decay and Broken Teeth to Radiant and Confident Smile
Procedure Details
Patient presented with decay and chipping which Dr. Call and our team beautifully restored, leaving the patient happy and confident!
More
Smile Restoration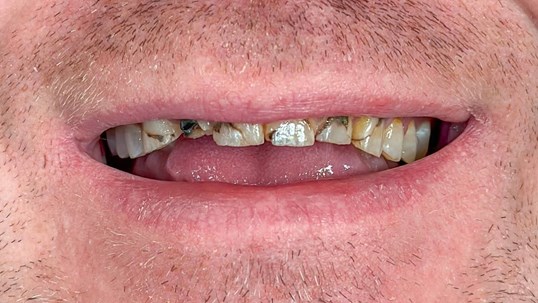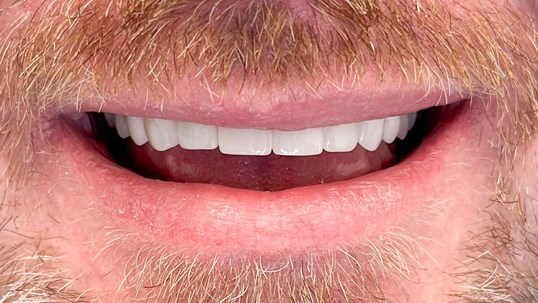 From Broken to Brilliant!
This dental restoration case demonstrates the successful use of CEREC digital dentistry technology, custom shade and coloring, and zirconia crowns to address decay and chipping in the anterior teeth. The patient's comfort and involvement were prioritized throughout the entire process.
Decay and chipping had taken a toll on the patient's anterior teeth, leading to discomfort and a diminished sense of confidence. However, through the expertise of our skilled dental team, a customized solution was crafted, tailored to perfection. The patient was actively involved in the process, with choices presented at each step, ensuring their comfort and satisfaction.
With the help of custom shade and coloring techniques, a natural and seamless aesthetic was achieved, complementing the patient's individual features flawlessly. Zirconia crowns, renowned for their durability and lifelike appearance, were carefully selected to restore strength and functionality to the affected teeth.
This case exemplifies the advancements in modern dentistry and highlights the positive impact it can have on a patient's life. By restoring their smile and boosting their confidence, this transformation showcases the personalized and empowering nature of dental care.