Amazing Results: Farmington, UT Dental Crowns
Procedure Details
This patient presented with chipped front teeth and crooked neighboring teeth. Dr. Call restored the patient's smile using custom shade matching zirconia crowns and CEREC digital dentistry technology.
More
Smile Restoration with Crowns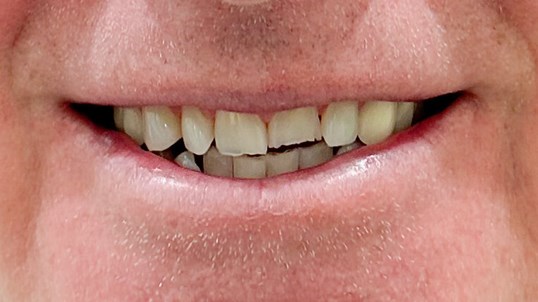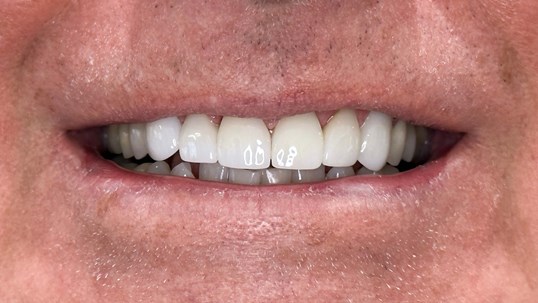 Restoring Smiles at Oakridge
Our talented dentist, Dr. Call, recently worked wonders for a patient who came to us with chipped front teeth and misaligned neighboring teeth. With our cutting-edge CEREC digital dentistry technology and Dr. Call's expertise, we were able to restore the patient's smile to perfection.
Using custom shade matching zirconia crowns, we ensured that the new dental restorations seamlessly blended with the patient's natural teeth, creating a beautiful result. At Oakridge Dental, we understand that a comfortable and welcoming setting can make all the difference for our patients. That's why we take great care in providing a warm and relaxing environment, ensuring that each visit is stress-free and enjoyable.
If you're looking for top-notch dental care in a friendly atmosphere, look no further than Oakridge Dental. Let us help you achieve the smile of your dreams with our advanced technology and compassionate approach. Schedule your appointment today and experience the difference for yourself.